Church Management Software (ChMS)
Ditch the Repetitive Tasks & Focus on What Matters.
Staying on the mission is critical for any church to thrive. ShareFaith ChMS in the cloud empowers you to efficiently serve your community, simplify your daily tasks, modernize your Kids Ministry, and lead with excellence.
I founded two software companies before entering pastoral ministry. When I found ShareFaith ChMS, I found what I always looked for and wanted to do in my software – create a very, very intuitive tool.
I think its user intuitive. It's not intimidating. When somebody signs onto it, they can make sense out of it and find what they are looking for.
It helps us steward the ministry that God brings to our church. That's foundational for me. We are responsible to shepherd and care and guide them into greater spiritual growth and service.
Simplify Your Tasks & Grow Your Ministry
Introducing Your New & Uber-Efficient Staff Member.
Ministry is about people, not busy work. ShareFaith Connect streamlines your most frustrating, time-consuming, and inefficient church tasks.
Must-Have Church Management Tools
Create the last church directory you'll ever need featuring personalized profiles, including photos, family relationships, group affiliations, and more. Import your members and start using the software right away.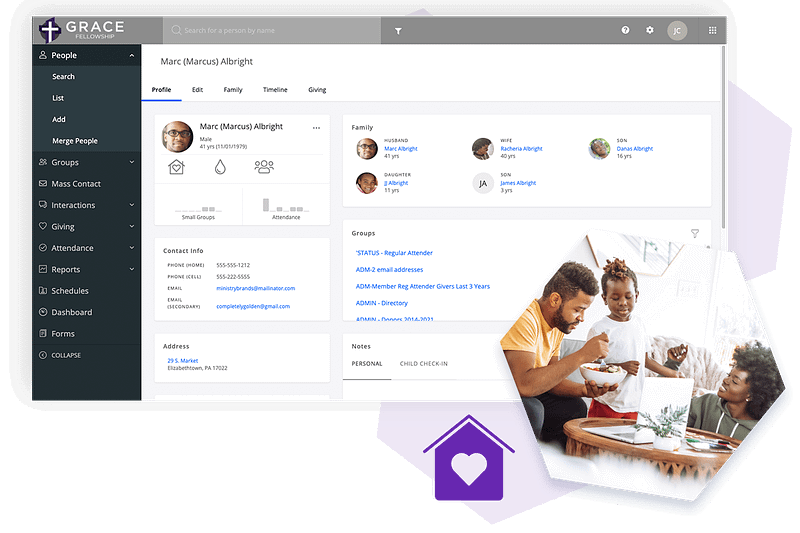 Event Registration & Planning
Convenient Next Steps For Your Congregation
Manage your events and share them through your calendar. Track registrations and attendance in real time. Connect directly with your online giving to handle payments and donations.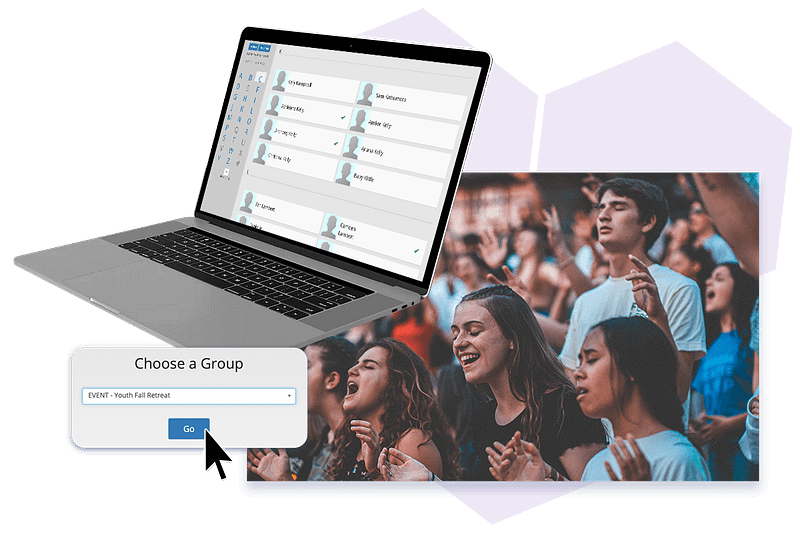 Streamline Your Mass Comms
Reach your people through mass email, voicemail, and text messages. Coordinate with leaders, small groups, volunteers, and others while tracking interactions and managing the conversation through one system.
Check-In & Background Checks
Modernize Your Kids Ministry
Set up check-in stations or let parents check in through your church's mobile app and pick up their children's nametags as they walk in. Order background checks directly through your Community Admin with Protect My Ministry.
Ensure Nothing Important Slips Through the Cracks
Workflows allow you to text new members or first-time visitors, remind VBS registrants of your summer start date, schedule a phone call to a person who has not attended for four weeks, and more.
Online Giving Integrations
Unleash Generosity in Your Church
Provide your church family with a completely seamless giving experience. Track giving trends and donations from your people with the ability to report from specific events or date ranges.
ShareFaith Suite is more than just a church management program; it's a beautiful suite of tools designed to help you achieve the results you want in less time.